Their second field trip was to the Civic Center to see DISNEY ON ICE!
Wow... I really cant believe it, they are growing so fast.
Lil B has gone on many field trips but this was his second field trip while in Kindergartner and he's attending a bigger school than last year. For Ms. Bree this is her second field trip, and she was so excited to ride the big yellow bus.
Unfortunately, my children are currently attending different schools, and in order to decide which parent would attend the show we had to flip a coin. I wish we could have been able to sit with hubby and Lil B! I wasn't happy about that but tried to make the best of it. I think we succeed at it.

Although Ms. Bree has attended Disney on Ice every year since she was born, this year was different. As she is getting older she is able to enjoy herself more because she understand what is happening during this type of events.

Last year Ms. Bree decided to wear her "Tiana" gown and obviously, we made that happen. Unfortunately, she didn't enjoyed the show as much as I had hoped because she was afraid.

As you can also see, "Mommy" was not as knowledgeable about her hair as I am today and her hair was simply secured in one pony tail: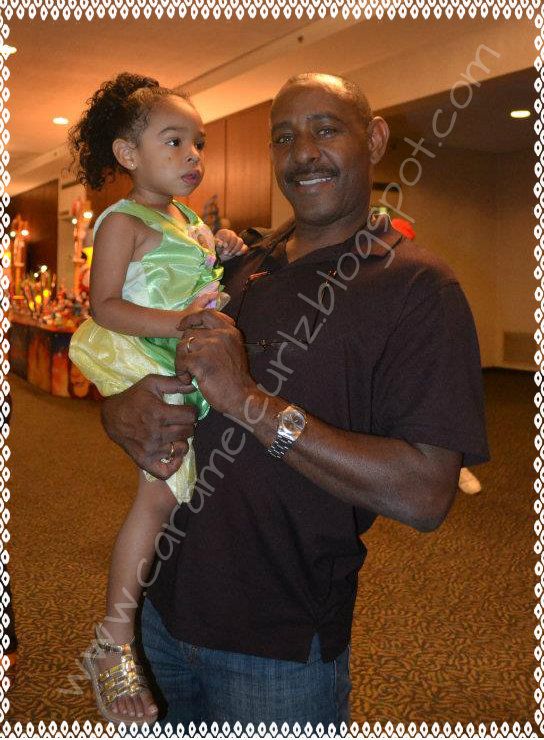 I can proudly say that her hair is healthier and her hair line is in better shape than it was a year ago.
Now that we have visited the past, lets fast forward to the "now". For this trip we did two cornrows on each side, half a pony tail into five medium size braids and small box braids on the back.

The reason I did this is because it was simple and I could easily modify this style into another style, if we wanted to.

Products I used to style her hair: (After washing and having her hair banded for half a day)

1. Bee Mine Luscious Moisturizer
2. Bee Mine Curly Butter
3. Flower Snaps to keep the ends from unraveling.

NOTE:

The next day I applied a bit of Eco Styler Gel (Argan Oil) and gently brushed the edges of the top section and secured it with a Pink Elastic by Goody's and use a Pink Flower to accessorize it.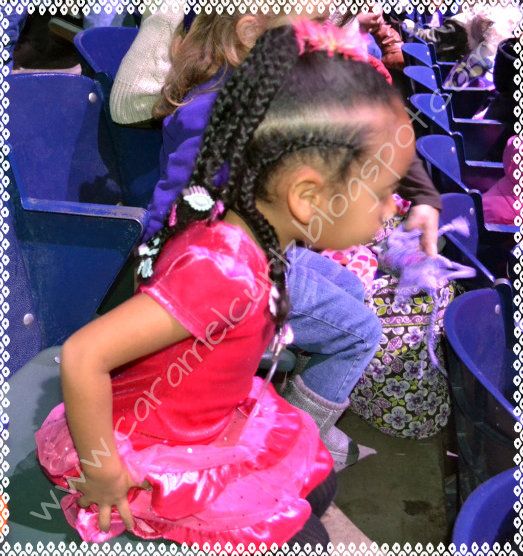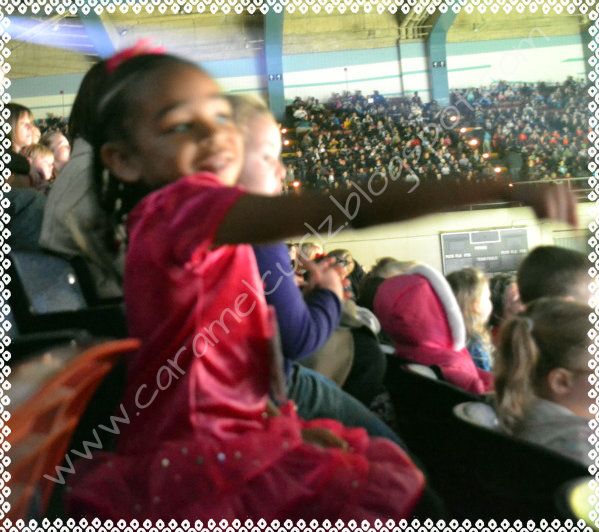 This year was amazing, the show changed a bit, and although there were no princesses like last year, she still got to see Little Mermaid, Tinker Bell and one of her heros ....."Woody".
I think she got a better laugh out of seeing Barbie and Ken! She laughed, she sang along, and it truly was a magical show for her.
It was a wonderful experience for them. I wish I could say that about my little man but I didn't get to sit with him. (very sadden by it) But his dad said he had fun since his dad spent a few bucks buying him a Buzz Lightyear mug, spinning top and a few other items.