The day when all lovers express their love to each other by giving flowers, candy and in some cases something more personal.
My husband and I always include our children during this celebration of "love", for us is not just about "us", is about teaching our children how to give, receive and share.
We started our day by having heart shape pancakes, strawberries and juice. Who doesn't like pancakes? My little man.. for him I made his special "dinosaur" oatmeal, a couple of strawberries and a glass of juice with his special "straw".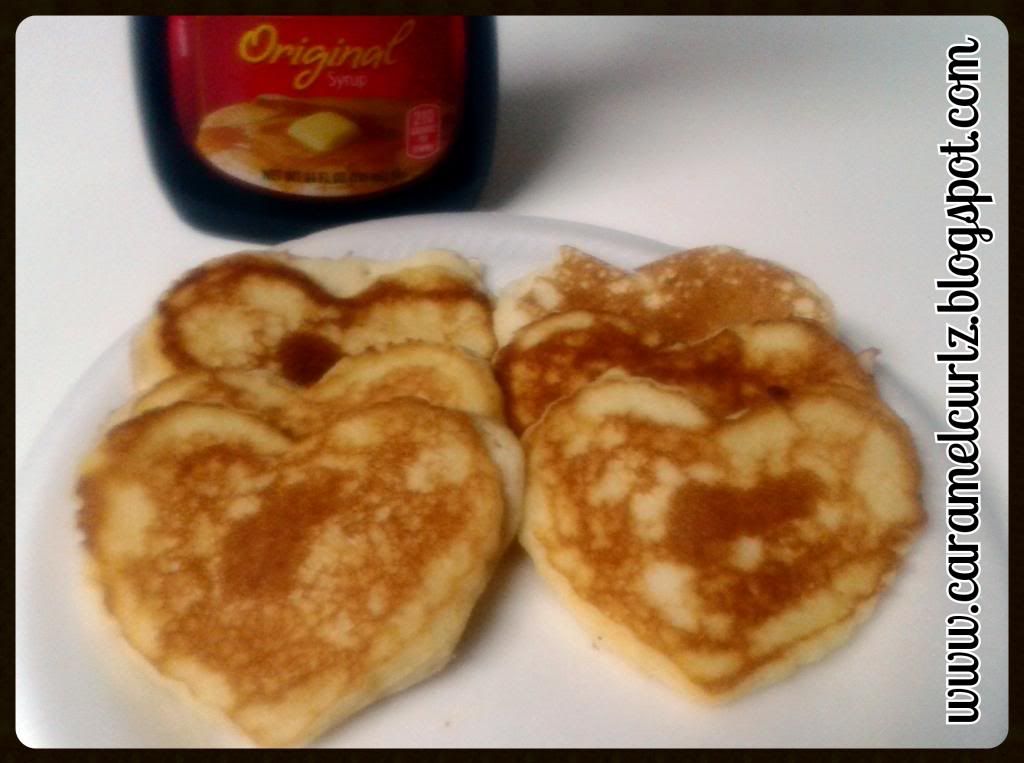 You can easily make this by using pancake shapers but a heart shape cookie cutter works just as well, just make sure you use a pair of small tongs to lift the cookie cuter once the pancakes have taken shape, you don't want to burn yourself.... all done!
The teachers are special too!
These were the gifts for Ms. Bree's teacher. Mrs. P is the best, she has helped Ms. Bree so much and we cannot thank her enough for the wonderful job she has done and continues to do with Ms. Bree.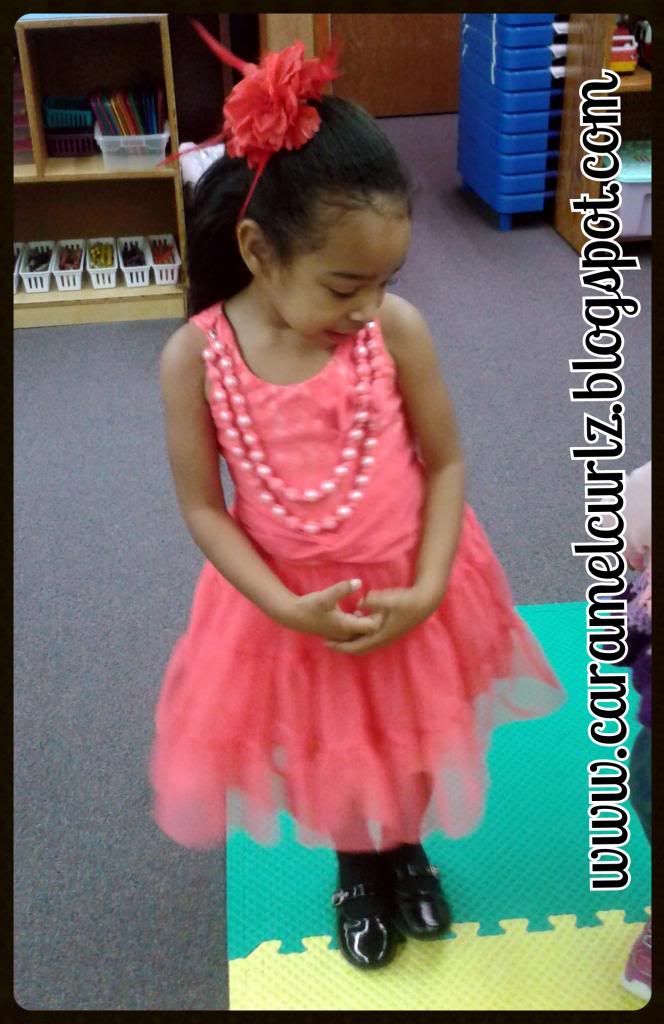 Ms. Bree chose to wear her hair straight. It took her several days to tell me how she wanted her hair done. Ms. Bree is getting older and I want her to feel that mami listens to what she has to say, now, I'm not saying I will agree to cut or color her hair purple!
Her hair was washed and banded for almost two days before it was flat ironed. Since her birthday party is this Saturday I will be using curlformers for the first time to create some nice curls.
Once Ms. Bree saw mami wearing a red dress, she also wanted to wear her red dress, although in the picture looks pink...
The necklace is actually part of the dress... isn't that beautiful??
These were the treat bags created by Mrs. P for all the children, each student/parents created their own bags for the "Big Exchange", I will be posting those tomorrow along with Little Man's Valentine Photos.