This is it, the last part of our Royal Birthday Party posts!!
Ms. Bree had so much fun with all her friends!!
And here it is, the steps to accomplish the perfect curls without using a curling iron or a flat iron.
What we used?? CURLFORMERS!! (http://www.curlformers.com/)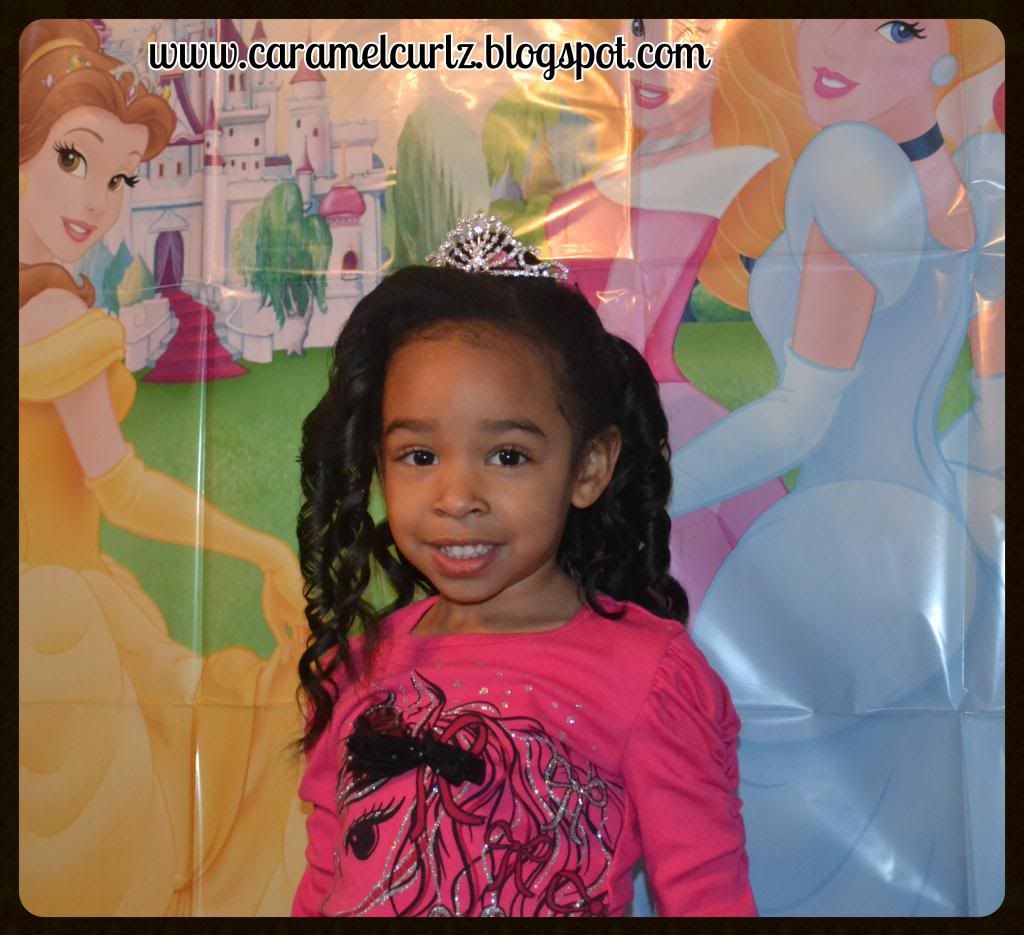 YES, curlformers, they are so easy to apply and remove. The results are perfectly formed curls without the need of any tool that may cause heat damage.
It took me approximately 30 minutes to do her entire head.
1. I washed Ms. Bree's hair the night before the event;
2. I parted her hair from ear to ear. I started on the back part and worked my way to the front.
3. Without making perfect sections, I began grabbing small sections at a time, maybe 1/2 an inch, I applied Bee Mine Curly Butter and slowly pulled her hair through the curlformer. Continued to do this until the entire back section was done.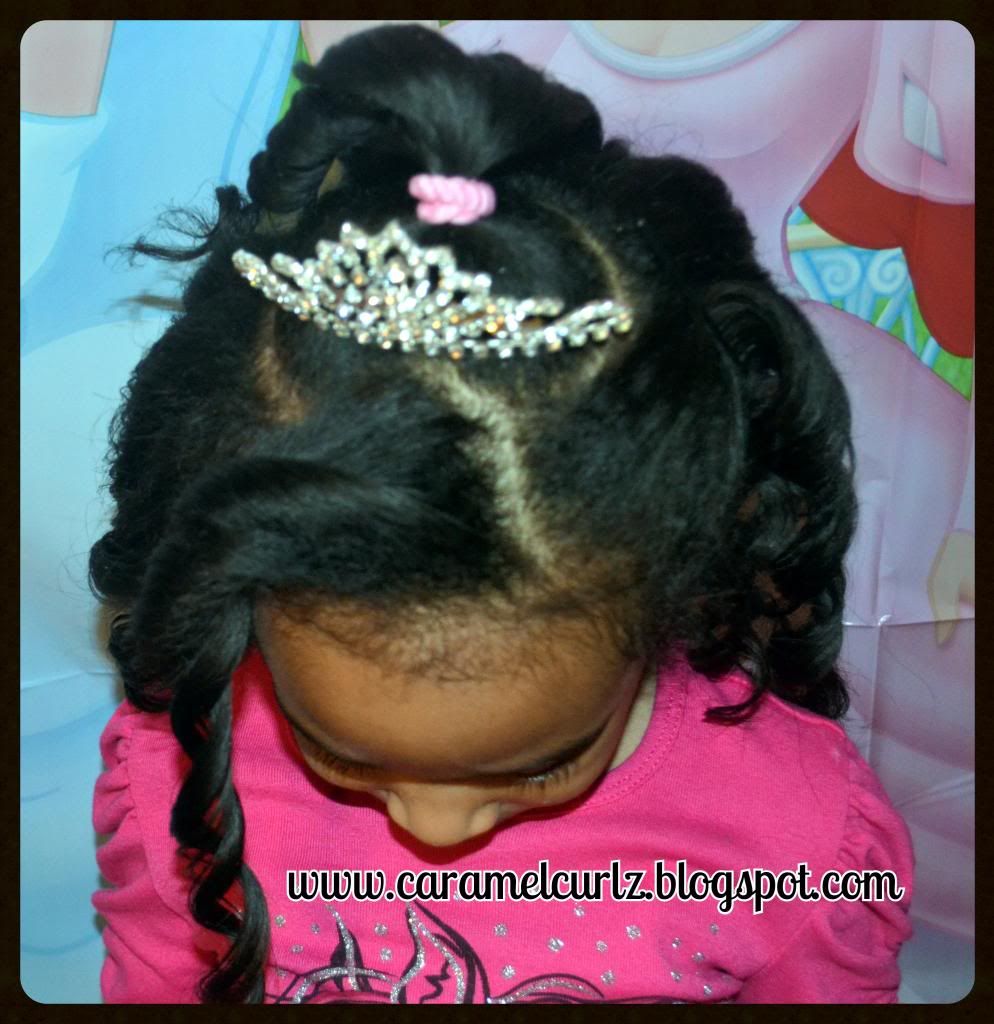 4. I created a medium size heart shape pony tail on the top part, (mainly so it could hold her tiara in place) added the Curly Butter and used one Goody's ouchless band to secure the pony tail and added curlformers to the pony tail.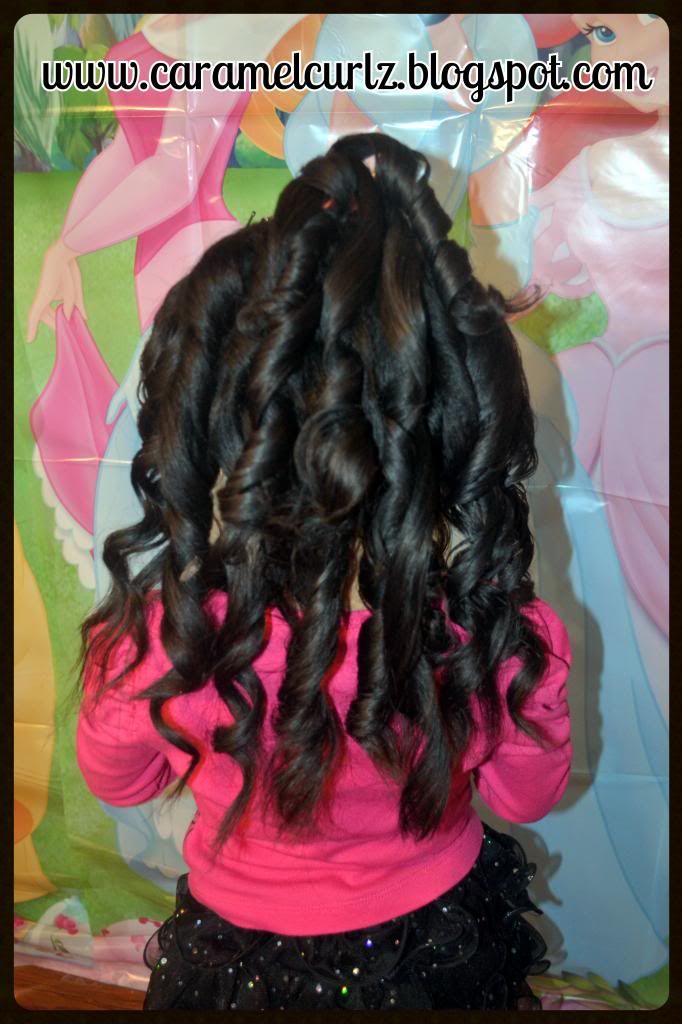 5. Added Curlformers to each side of the heart shape pony tail by repeating Step #3.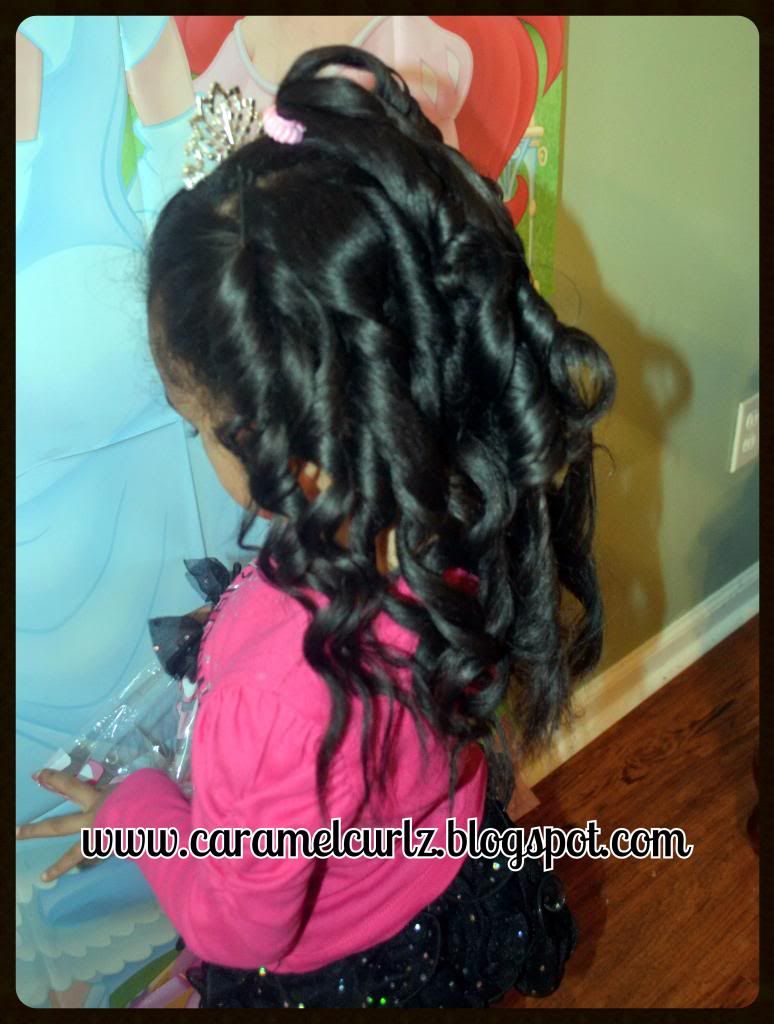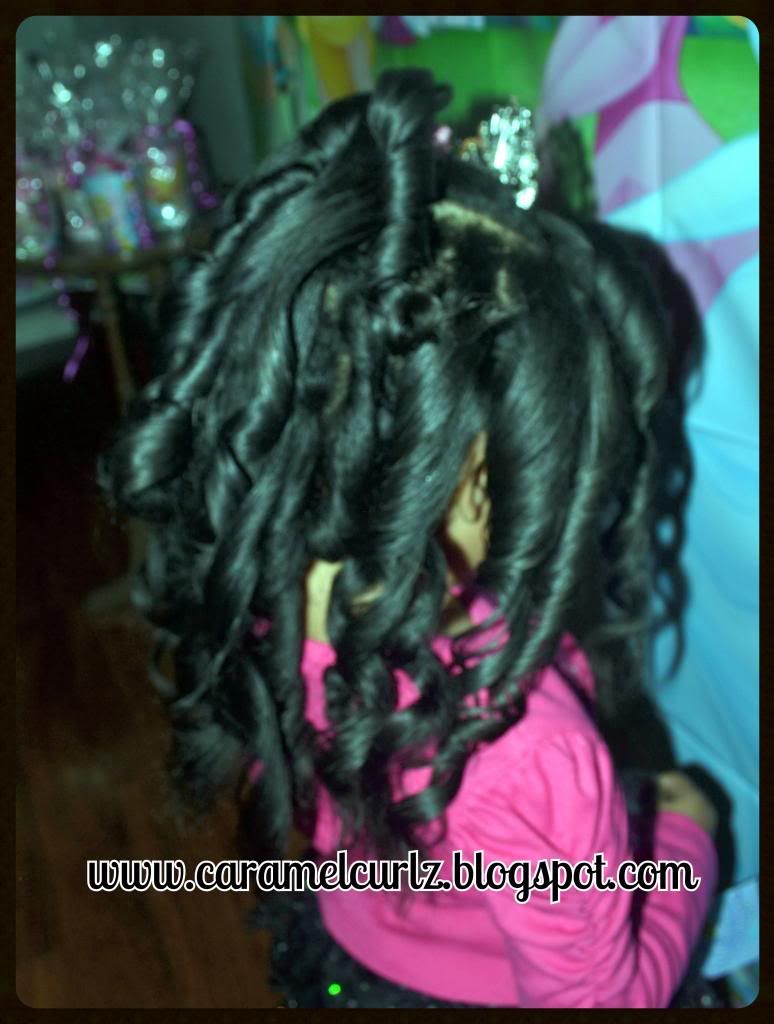 And as you can see the results were amazing!!
I removed the curlformers about 30 minutes before the event started, and that was it!
HER HOMEMADE PRINCESS CASTLE CAKE and one super happy princess!
Ms. J, Little B, Ms. Bree and Ms. D standing in front of the scene setter.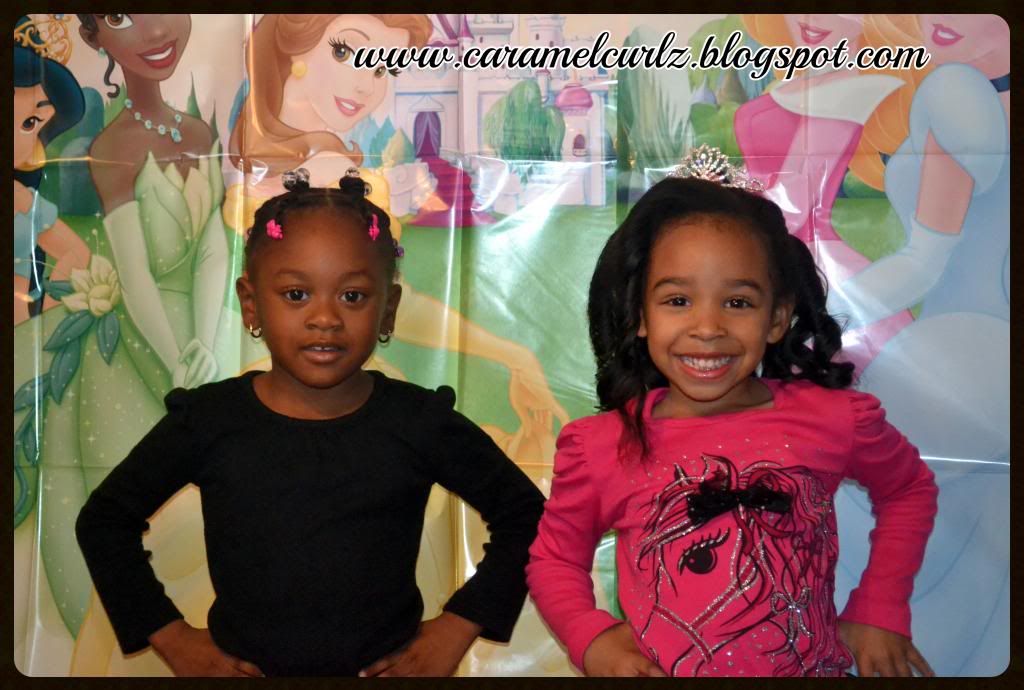 I call this... "GIRL POWER"..
Ms. J and Ms. Bree have known each other since they were 6 weeks old and they are inseparable!
Have attended the same school, ballet classes and more.
She is my other daughter and to Little B and Ms. Bree, Ms. J is their sister and as they often say "WE LOVE HER".
Have you tried the Curlformers?? if so, share your pictures and opinion in our Facebook Page.
To see more pictures you can follow our facebook page:
http://www.facebook.com/CaramelCurlzNSwirls