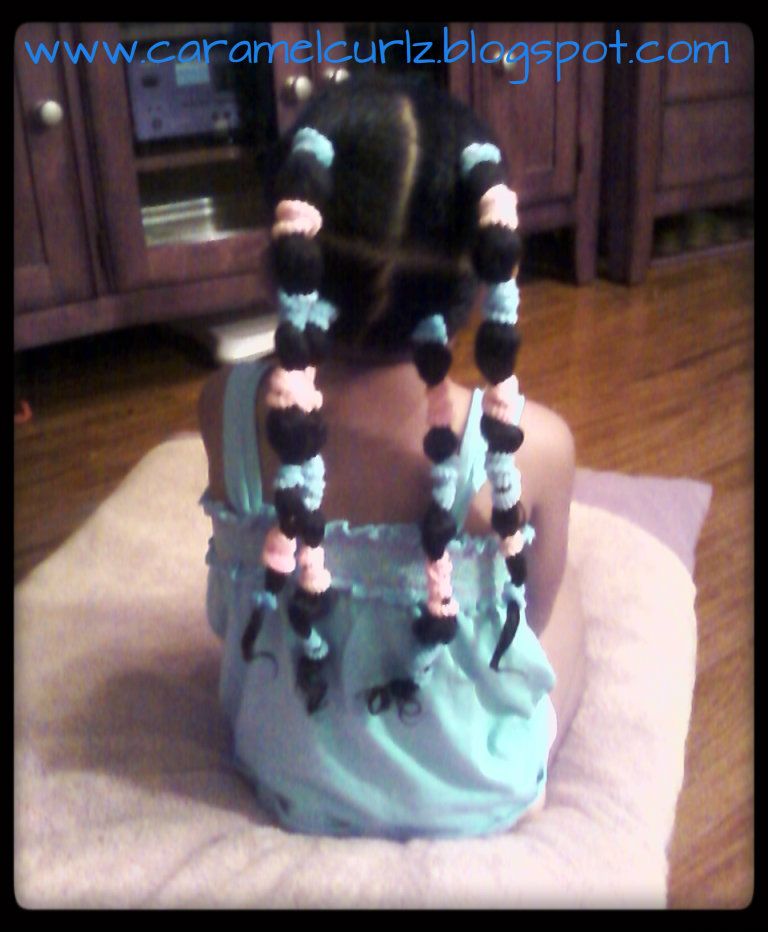 Is the stretching of the natural curly hair by using several bands (i.e. small scrunchies, ouchless bands or cloth covered bands) at approximately 1/2 " to 1" apart.
Banding is generally done in lieu of blow drying or flat ironing the hair.
Some people find it easier to style straight or stretched hair, to me its a personal option, you don't have to do it. I chose to band Ms. Bree's hair for the following reasons:
a. When it's close to her bedtime and the style I have chosen is too detailed and requires at least two of hrs of styling. Banding allows me to do the style the next day by keeping her hair free of knots and tangles.
b. Banding can also prevent breakage and it can be used as another protective style that she can wear to school.
As you can see on the pictures below, Ms. Bree's hair is parted in four sections then banded ( i chose pink and blue because of the outfit she chose to wear to school the next day). The more section you do the more stretched the hair will be, I just chose to do four sections this time.
Banding is very simple, quick and everyone can do it. (Even the daddies!)