Yes, we have gone back to basics!! And there is absolutely nothing wrong with that! These are last weeks hairstyles.
Sometimes the hair is not the only thing or should I say the only one who deserves a break. Yes, I am referring to "us" the mommies! A very detail hairstyle can take approximately two to four hours depending on the length of the hair and sometimes it can take longer if you have to wash the hair.
That's a very long time, imagine how difficult can it be for a three year old to sit still. W
e have invented many ways to keep the little ones busy while we do their hair (i. e. leapsters, cell phones, tv, dvds, tablets, etc.), but by the time you are done styling those gorgeous curls they are as exhausted as you are. Well, they may not be but you get the idea. You are tired!
We are preparing to put all of our Halloween Decorations out and after six years of adding a skeleton here, a smoker over there...well, we have a lot of decorations to put out!
So with that, I decided to go back, way back to my basics. 2 Pony Tails!!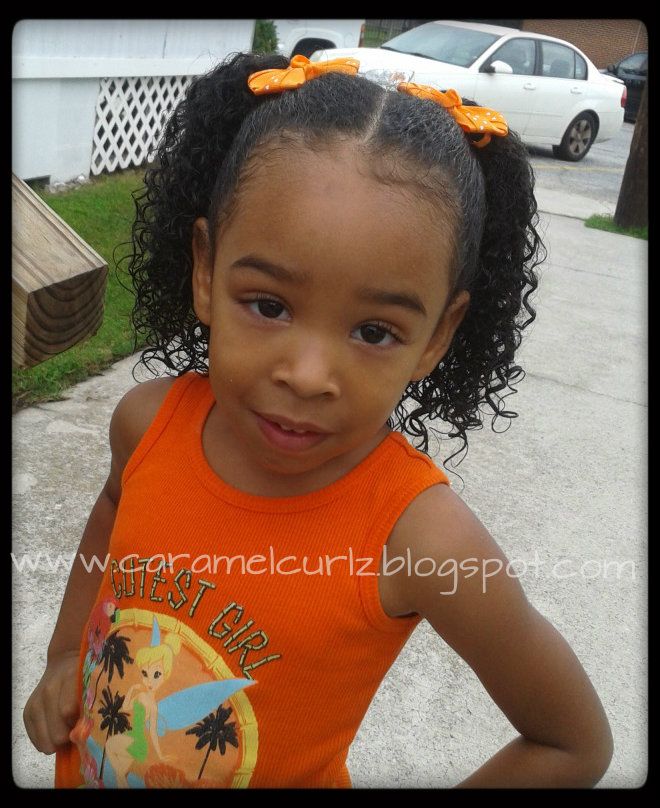 1. After co-washing Ms. Bree's Hair, I sectioned the hair in two.
2. I added Bee Mine Luscious Moisturizer and made sure it was completely detangled.
3. I used the medium size- goody's ouchless bands. As you can see, the hair is not tight, I only wrapped the band about 2 or 3 times around.
3. I used 2 barrettes (with alligator clip) to accessories the pony tails.
4. Carefully and by using my fingers only, I added a dab of Bee Mine Curly Butter on the pony tails and these were the results. Perfectly defined curls!!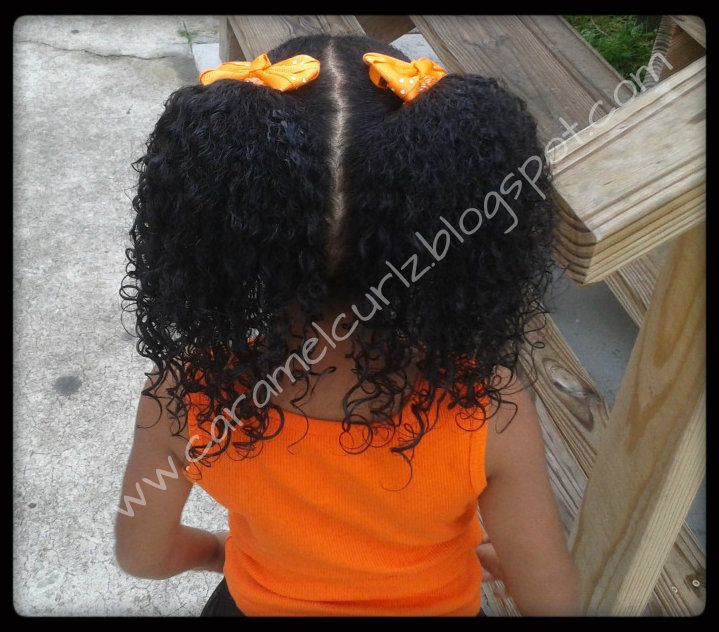 Ms. Bree is a very active little girl, and I may have to retouch her hair every morning but not more than 15-20 minutes.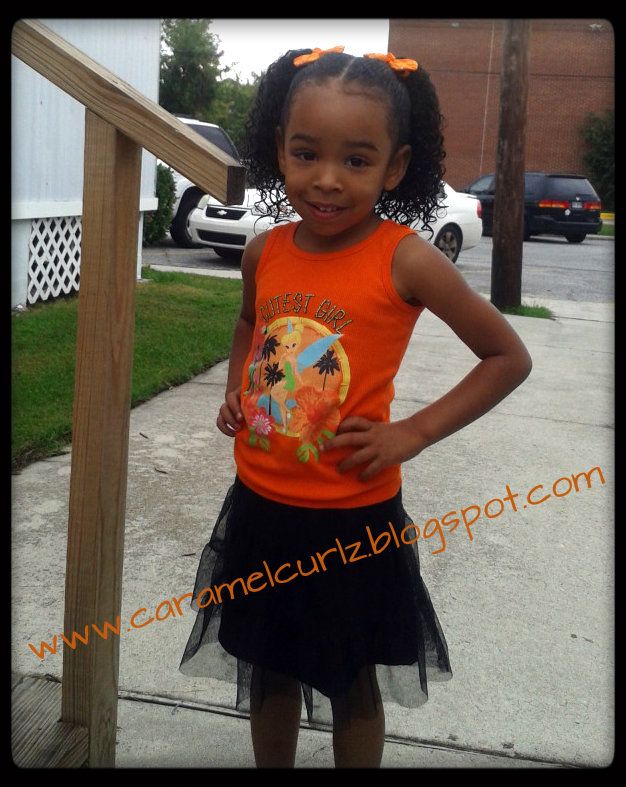 AT NIGHT: I take off all accessories including the band and massage her scalp carefully and without touching the curls too much. Put her satin cap on and off to bed.
In the morning, I spray a little bit of water with Argan oil on the front, then add a little bit of Bee Mine Moisturizer and re-do the pony tails again. *
There was no need to section the hair because the center line was still there.*
I spray a bit of water and Argan Oil on the ends then add Bee Mine Moisturizer as well. I made sure that all ends were not extremely dry or frizzy.
Below is a picture of Ms. Bree on the second day of wearing her pony tails. This was taken when I picked her up from school in the afternoon. She was outside playing in the sand the better part of the afternoon.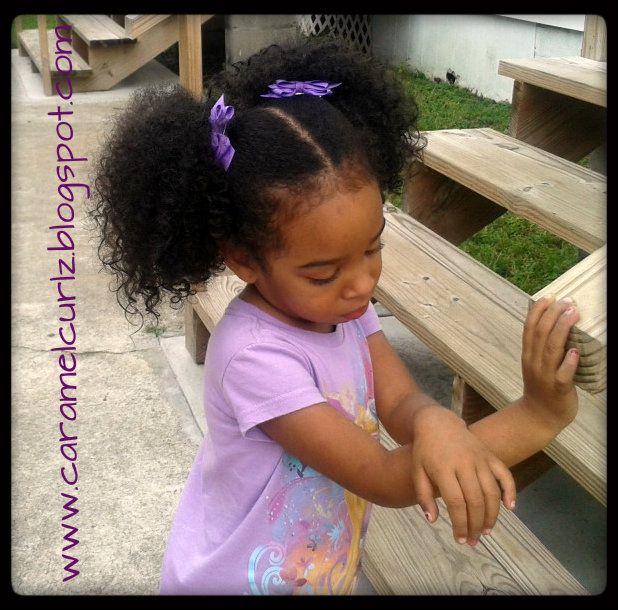 After wearing her pony tails for two days I noticed her ends were getting a little bit dry and it was time to moisturize the hair thoroughly and braid it.
Now this really takes me back to some of my firsts hairdos... ha~
1. before she went to bed, I took off all accessories and band, co-washed it with only conditioner.
2. After a good rinsing, I applied Bee Mine Luscious Mositurizer and made sure it was detangled.
3. Again, section the hair in to two sections (left and right) and banded the hair.
1. re did the two pony tails;
2. Each pony tail has 4 braids.
3. I used the basic plastic barrettes at the end of each braid.
A BLAST FROM THE PAST!