When I first saw the Mohawk Style I thought "what an interesting style" and it has been in the back of my mind for a while.
Ms. Bree has been rocking her twist out look for a few days now and I decided to do something similar to the
Rolled Mohawk on Natural Hair
I saw on
Braid With Me
site. Make sure you check her website out
. The style it's beautiful and is not as complicated as you may think it is.
But Ms. Bree likes to wear her hair out so I compromised and these are the results.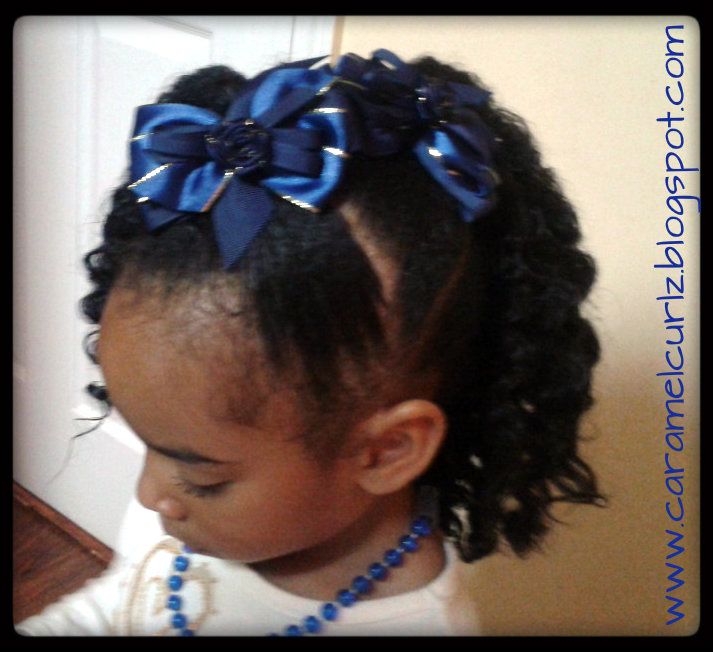 1. I simply did divided her hair in three sections;
2. each section was secured with a pony tail by using "Goody's Ouchless Bands";
3. I used Curls Passion Fruit Curl Control Paste to keep the edges smooth and added a little bit more Bee Mine Curly Butter to the twist outs and made sure the ends were very well moisturized;
4. To accessorize the style, I used two bows with Alligator Clips.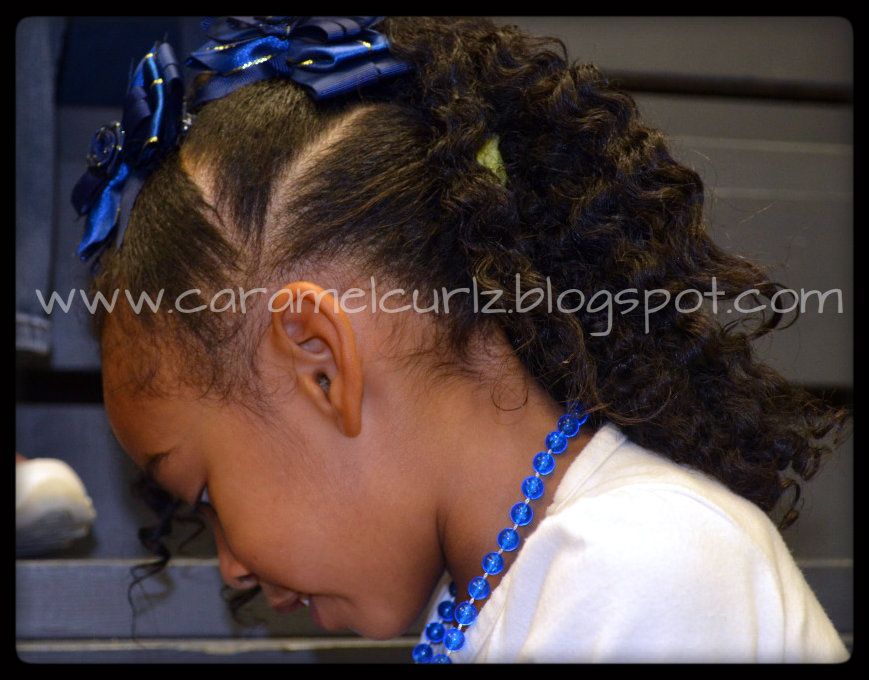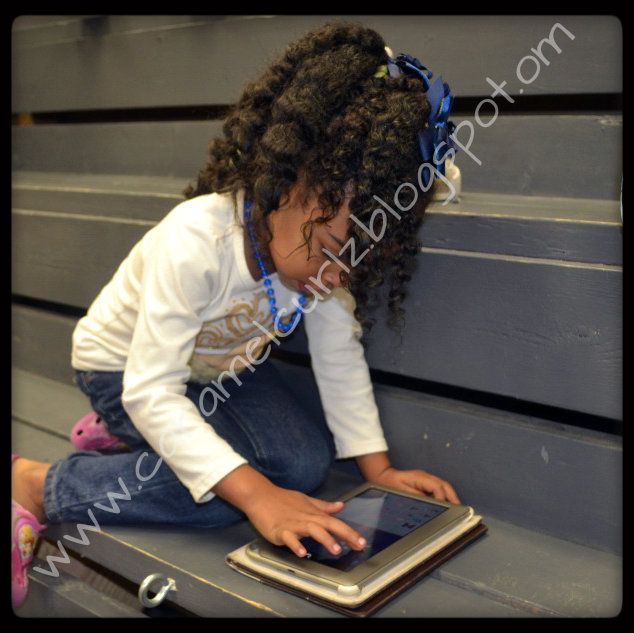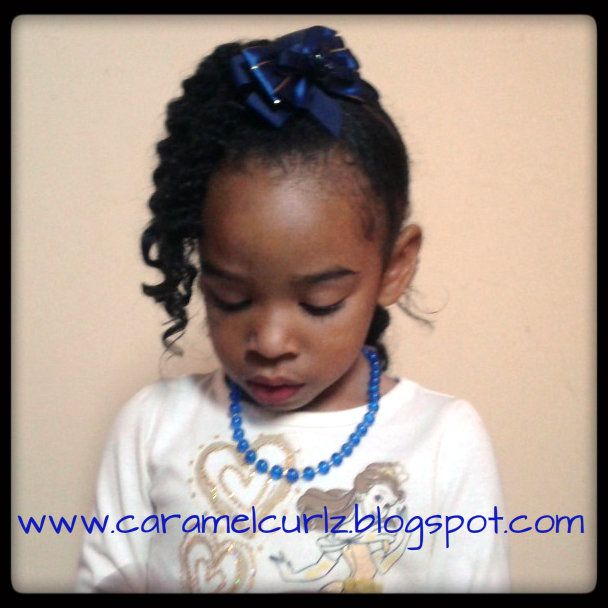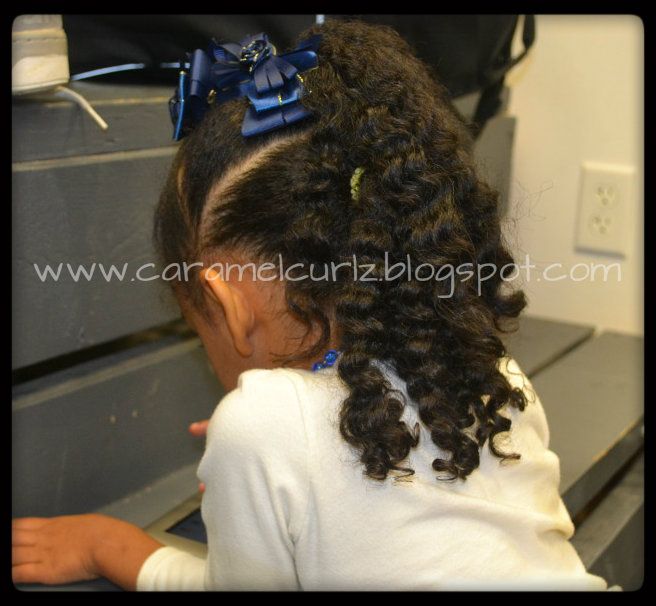 I removed all the accessories;
carefully removed the band and re-did the 2 strand twist.
She slept with satin cap on. I was also able to find a satin pillow cover at our local hair store and it was only 5.99!!
THE NEXT DAY:
She asked for the same style again so I did it by following steps 2-4 all over again and these were the results: