ALL READY FOR SCHOOL PICTURES!!
Today is individual picture day and Ms. Bree picked a very simple style. I am so glad she did because Mondays are very hectic for us due to the extra activities my son is currently enrolled on.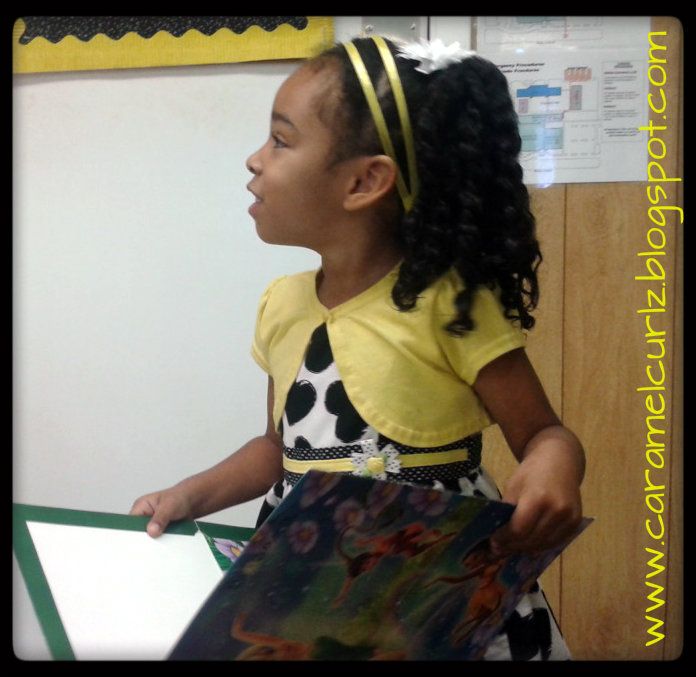 Ms. Bree has truly enjoyed her twist outs style and she asked me to do it again, but this time she wanted two ponytails so she could wear the flowers she found at the hair store.
To Get The Look:
MONDAY NIGHT:
1. Shampoo her hair with Cream of Nature Argan Oil Shampoo;
2. I used Herbal Essence Hello Hydration and I lightly rinsed the hair out;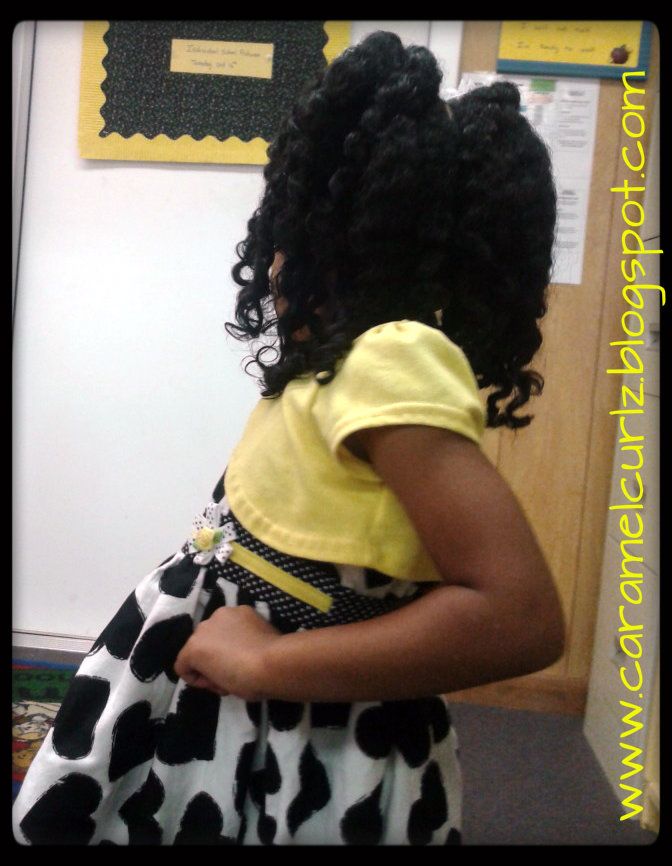 3. Created four sections by parting from ear to ear then from forehead to nape.
4. On the bottom two sections: I created a total of 8 two strand twists. I use Bee Mine Luscious Moisturizer and a few drops of Argan Oil.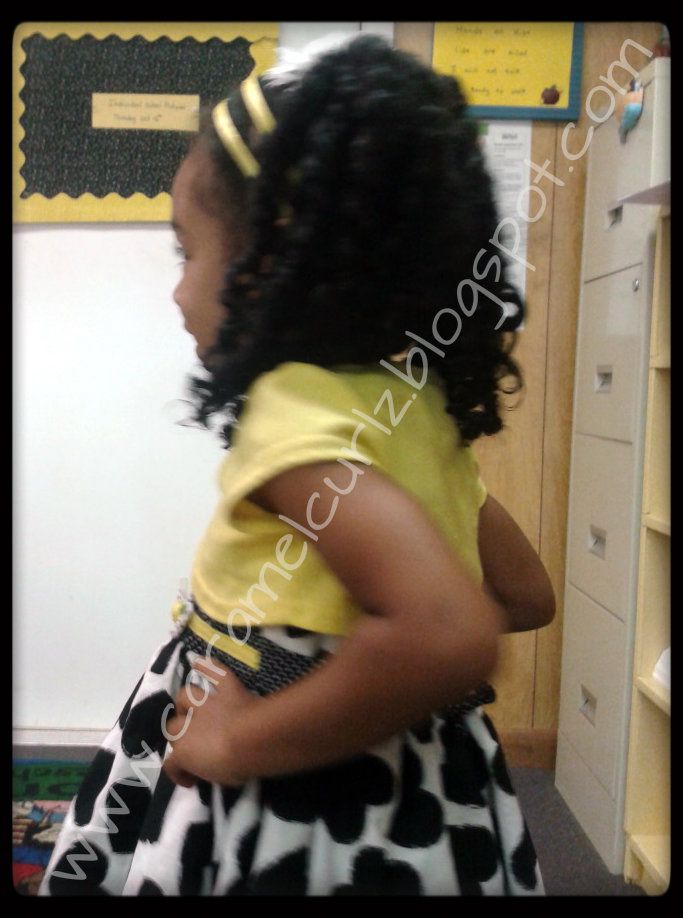 5. On the top sections I created two pony tails secured by Goody's Ouchless Bands (I only wrap the band twice. It was not tight at all but since I really didn't see the need for it because I was going to retouch it in the morning);
6. I created 3 two Strand Twists on each pony tail.
7. I then pin her twists up so they wouldn't shrink that much during the night.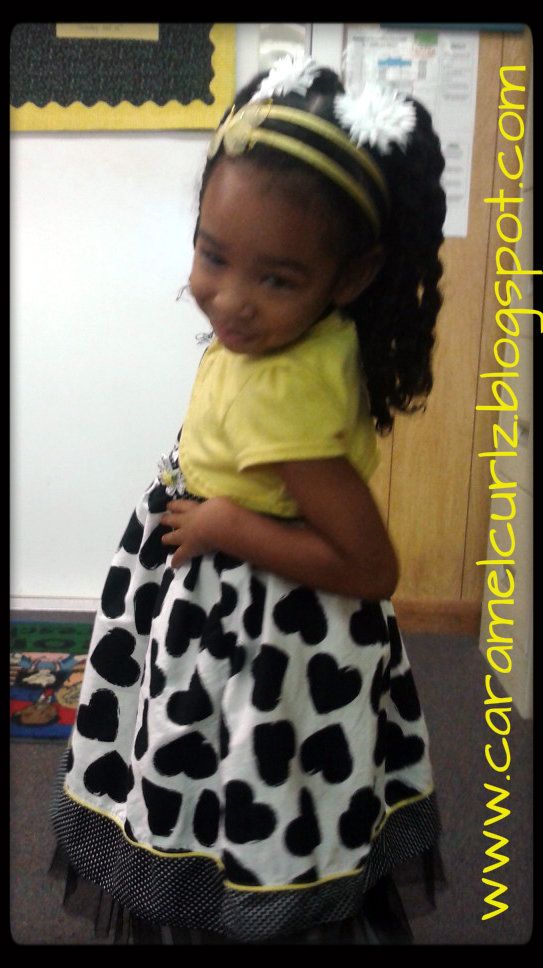 This morning I carefully removed the pins and retouched her pony tails by making the edges nice and smooth. I re-banded her pony tails and applied the flower clips.
Ms. Bree also wanted the headband so I let her put it on.
Are your kids taking school pictures?? We will love to see their pictures and styles!