SOFIA THE FIRST
We all have heard of and seen "Sofia the First" on the Disney Channel.
Ms. Bree is also a big fan of Sofia and I decided to give her the book as a Christmas present. Not many items are on the market due to the fact that the show is fairly new.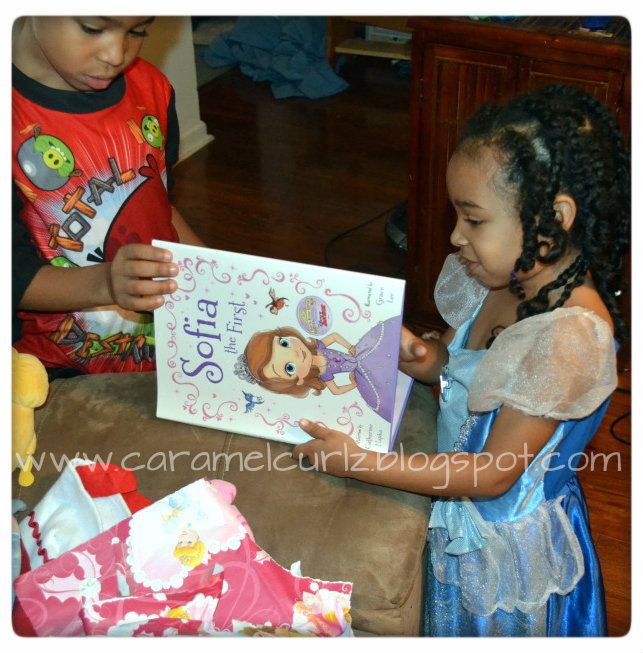 I really like this book, the story in the book summarizes the movie "Sofia The First" which aired last December. Which by the way, I had to record because Ms. Bree wanted to watch it over and over again.
The illustrations are amazing and the length of paragraphs on each page made it very easy for Ms. Bree to understand and it was also easy for my six year old to read out loud.
Overview:
Meet Sofia, a little girl who lives a rather ordinary life. But everything changes when her mother, Miranda, marries the king. Overnight, Sofia becomes a princess, moves into the castle, gains a step-brother, a step-sister... and the ability to talk to her new animal friends thanks to a magical amulet! Now, life is anything but ordinary for Sofia the First!
Book Information:
Author: Catherine Hapka
Illustrator: Grace Lee
Publisher: Disney Press
For Ages: 3+
This is a very cute story for young kids, especially if your little one is as "princess-obsessed" as mine and it would be a
great gift for any little girl who loves fairy tales.