2013
is here! Christmas and New Year's have passed and now we are trying to get back into our daily routines. While my husband went back to work on the 26th, I had the opportunity to stay home with the kids until January 1st.
Ms. Bree's first day back to school was January 2nd and Lil Man's first day back to school was January 3rd.
We were able to do a lot of special things with the kids this year and I am so glad my husband loves to capture these moments in pictures.
"Making Smores"
- more like burning marshmallows!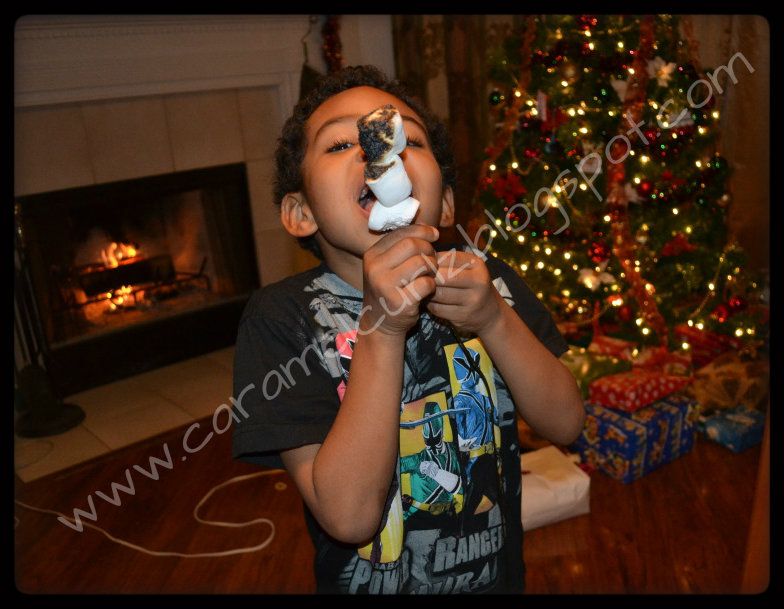 Who doesn't like to make S'mores?? I think every child does, I personally never had one before and after this I will probably never will!
My son had the great idea of making some and my husband just went along with it.
After I had gathered all the necessary ingredients to make the infamous S'mores, the children decided they didn't need any cookies and/or chocolate.
Okay, so the kids really loved the idea but EUK! The mess and the taste .. enough said.. lets move on.
"Our Christmas Village"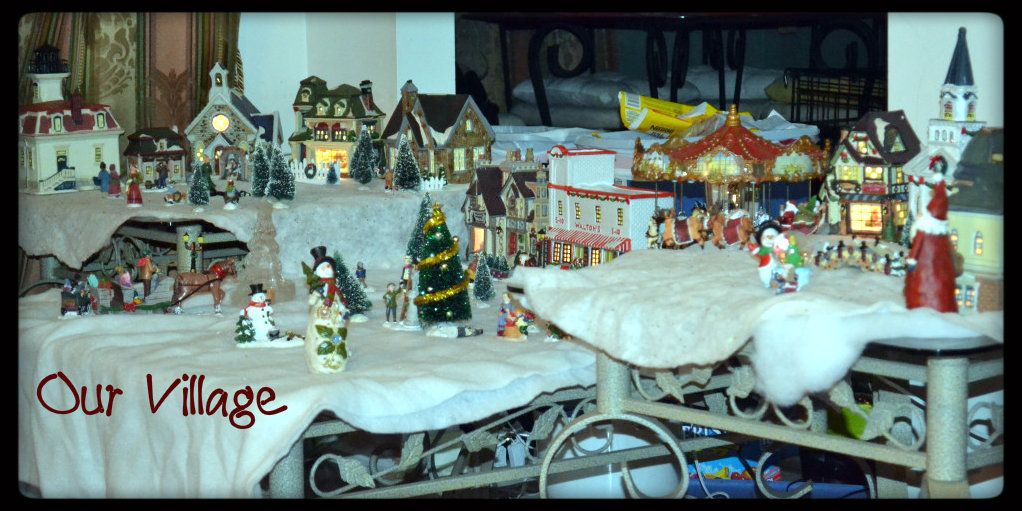 The assembling of our "Christmas Village" is something I do with my children every year.
This can be fun but a headache is always guaranteed with this as well. Every year my husband buys me a house (or two) to add to my village and now I have a total of fourteen building (i.e. Churches, Lighthouse, Fire Station, Grocery Stores, etc.) a Musical Carousel, Trees of all sizes, people and all animals.
"The Night Before Christmas"
The reading of "The Night Before Christmas" is another tradition that we started a few years ago.
On this night each child gets to open one present (not a toy, we give the kids new pajamas with matching slippers and a book), we drink hot cocoa and eat cookies.
Little Man is now 6 years old and he knows exactly what kind of present he gets the night before Christmas and always looks forward to it.
"The Presents"
"The Opening of Their Presents"
Or what I like to tall "the aftermath" (in my most dramatic voice). it took them approximately two hours and several "you can play with it later, open the next one"...to open all their gifts and there are no words for the mess afterward.
"Christmas Dinner"
This year we invited another family over to share Christmas Dinner with us so we set up the table a bit different from previous years.
The adult table:
and the children's table:
"The Outfits"
The girls decided to wear their new "Brave" dresses. While Ms. A. decided to wear her hair lose adorned by a single flower clip, Ms. Bree wanted two simple buns with a "zig-zag" parting. Simple right!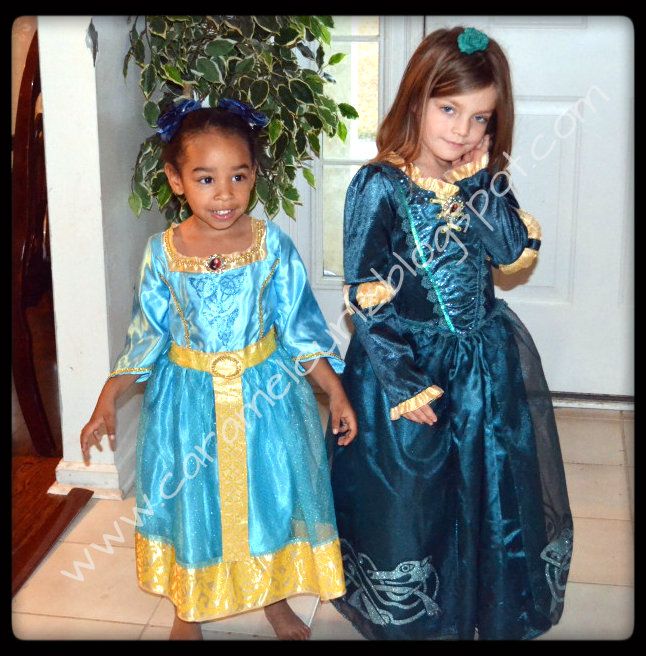 The boys ...well, they were too busy playing!
We truly enjoyed staying home with the kids for almost two weeks, but now it's time to get ready for our next big event, "Ms. Bree's 4th Birthday Party"!!
Don't forget to share all your amazing pictures with us!!