These were another amazing Christmas gifts my children received from their Dad!!
They first saw the Chia Pet commercials a few days before Christmas and they went crazy about them. My husband and I decided that it would be something different and fun to give them.
Although, you can find the different designs at any Walgreens, Kmart, Rite Aids and most CVS Pharmacies, I waited too long to buy them and couldn't find any of them at any store.
But my husband DID FIND THEM and he truly surprised the children (and me) on Christmas Day. Unfortunately, he couldn't find the Spongebob Squarepants Chia Pet but he was able to find Scooby Doo and little man was more than happy to get it.
Ms. Bree's Chia Pet:
You can also purchase it here: Hello Kitty Chia Pet
" Day 6 "
Back View: Side View: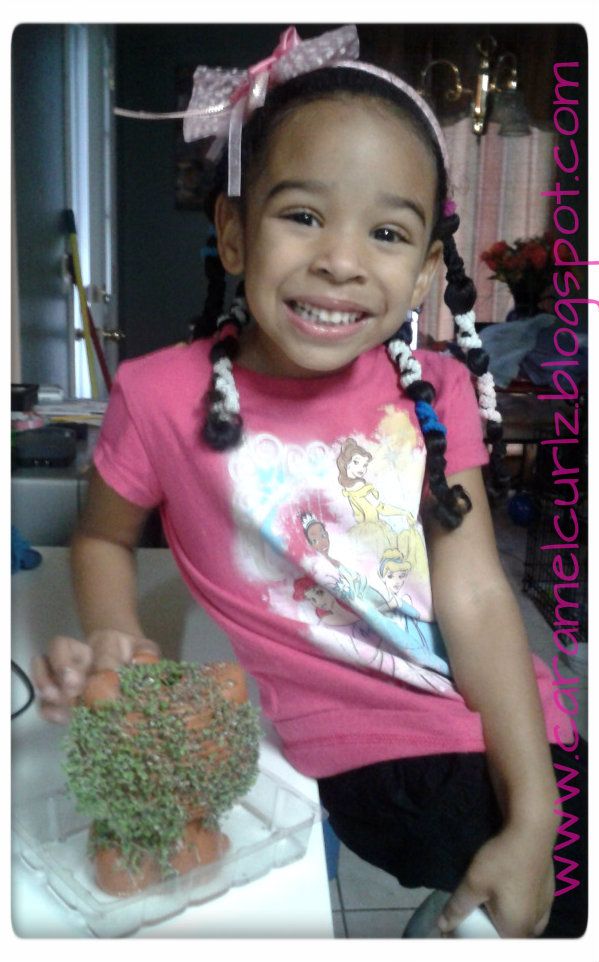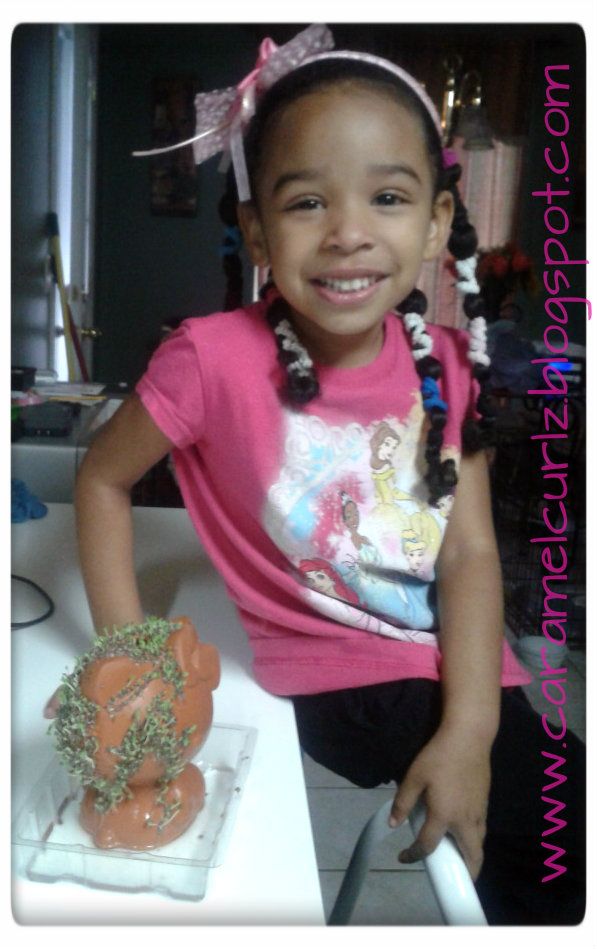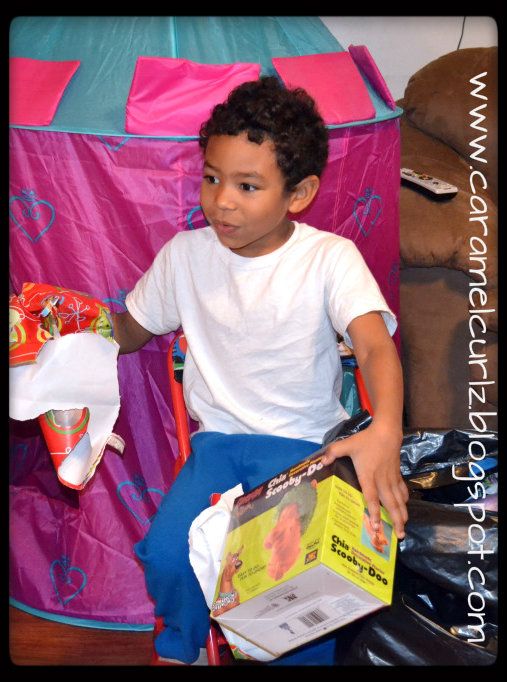 You can also purchase here: Scooby Doo Chia Pet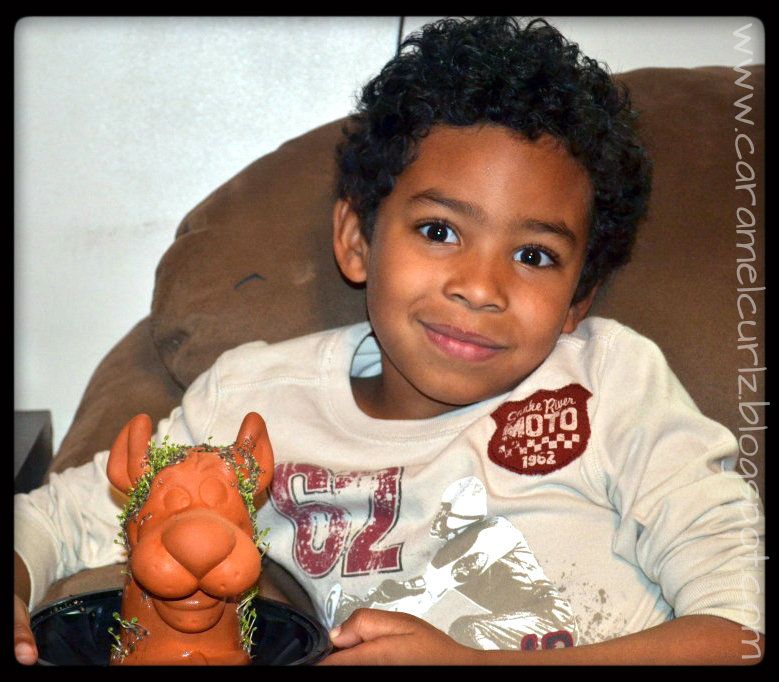 This is something that can be done as a family activity and its very easy to do.
Both Chia planters had to soak for an hour (while others require to soak overnight), which is the same amount of time required for the seed mixture to thicken.
While the planters were soaking I mixed the seeds with the required amount of water and had the kids stirred the mixture every 15 ms until it was thick.
You can either let the kids use their fingers or a plastic spoon to spread the seed mixture onto the Chia planter. Ms. Bree used one of her knives from her kitchen while little man used his fingers....eek!
This is another way to teach the kids "responsibility". (BIG PLUS FOR ME)
The Chia planters need to be kept full of water, which means the kids need to add water every day.
Little Man reminds his sister every day (usually after dinner) that the "Chi Chi Pet needs to drink water", and he helps her add water to the planter.
We are now in Day 6 and you can clearly see how the seeds are starting to grow.
Now, I will say that Ms. Bree's Hello Kitty Chia Pet held the seeds better than my son's Scooby Doo. I am not sure as to why but we will do this again when the time comes and hope for better results.
I will probably get the Spongebob Squarepants at a later time for my little man.
Overall this is a fun activity for kids of all ages.