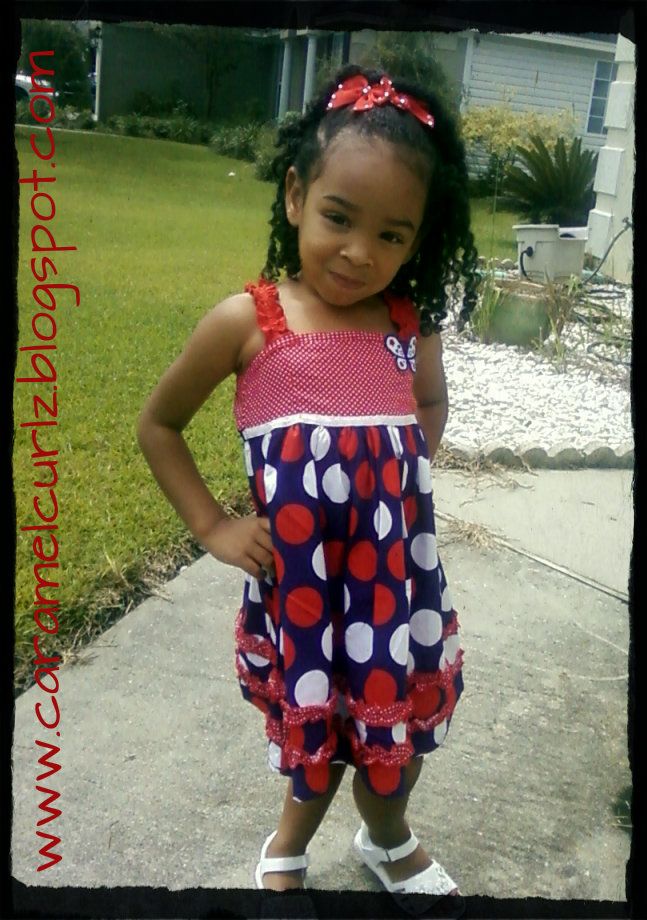 This week was definitely busy but it was also very fun.
Grandparents were visiting and while the boys took a deep see fishing trip, the girls got all dressed up and decided to take a stroll through the downtown area. Since the kids started school Monday, it was our last opportunity to do fun things with the grandparents. VACATION is definitely over!
Ms. Bree loves her hair loose and free so i decided to do just that. The weather was wonderful so I thought, Why not?
We accomplished this look by using Kinky Curly Curling Custard while her hair was wet and by braiding it. (To get this look please see my Step by Step instructions Tab. It is very easy to do!!
We got a lot of compliment and she looked beautiful rocking her curls!