Wow, Ms. Bree's protective style lasted 24 days!!
But I think is time to say good bye to the box braids and is now time to do a pre-poo wash treatment and band it for a couple of days in order to style it.
This is a quick post summarizing the last four weeks.
If you missed our original post, make sure you read
Back to School and Box Braids as our Protective Style
which was posted on January 7th, 2013.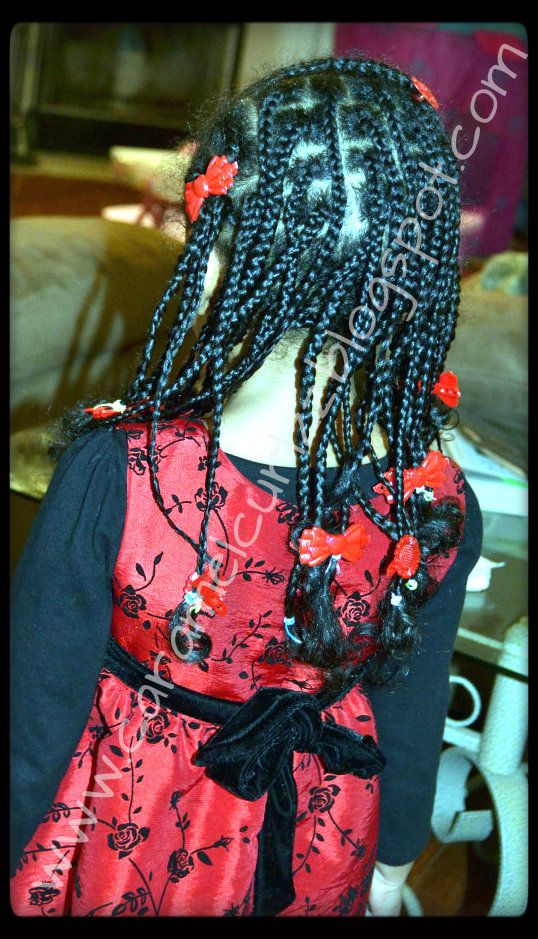 Box Braids in a single pony tail (flower hair clip)
"Box Braids in 2 Pony Tails"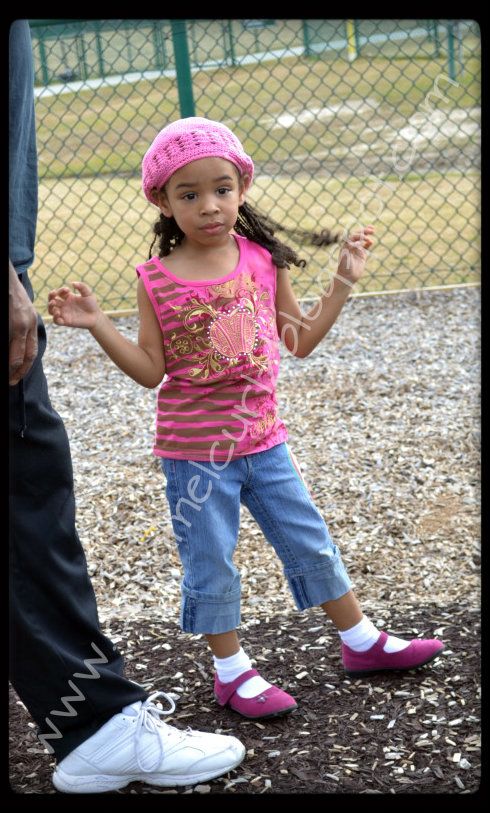 Lose box braids with crochet hat.
The important thing to remember is that while box braids are a great protective style, you must remember to continue to care for their hair as you normally would do.
If you missed our post on how we maintain our box braids, please read our post here:
How to Maintain Box Braids
I always used Bee Mine Natural Hair Products daily to keep her hair hydrated and to give her braids a healthy and shiny look.
Also remember to massage the scalp every so often and check the braids at least one a day to make sure they are not too tight and causing stress on the scalp.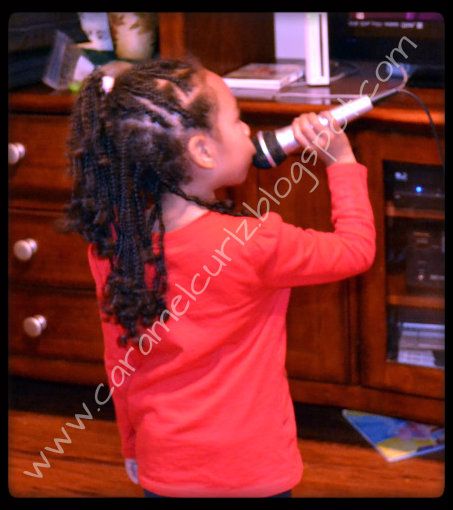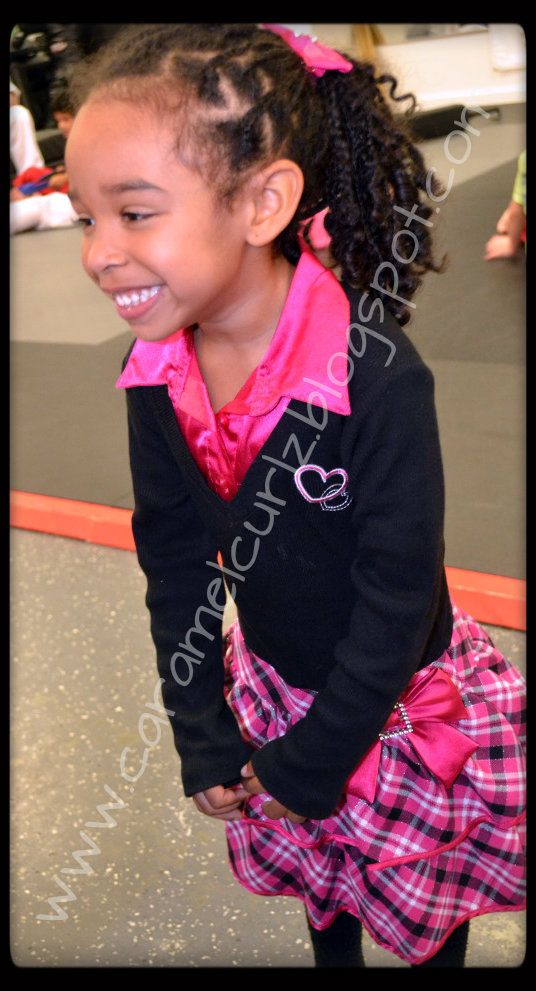 I will be washing her hair tonight and most likely I will band it and keep it that way for a day or two until I have enough time to style her hair again.